I am Lionel Darmon à French/Filipino Breeder who came to the Philippines to practise my passion of Sabong. I find breeding fascinating by the way they pass on their Genetical qualities down to their fighting styles.
I do not breed gamefowls as a business; to me, a legacy to continue from my grandfather up to this very day I live. I would sell any of my Bloodlines so I can share and help new breeders who are mostly victimized by their innocents.
I firmly believe that social media is one of the most powerful platforms to advertise in the gamefowl industry. In my experience Gamefowl Advertising, a Facebook-based advertising company had helped me built my decent facebook page and put up sequels of ecstatic fight highlights out of my winning throve.
Sonny Lagon, Dicky Lim and Biboy Enriquez are few of my idols. All these men mentioned above gave me their lines, which still today I am propagating with a very high winning percentage.
Neroe Lee: What is unique about your business?
Lionel Darmon: I am 100% hands-on from the day my materials come to breeding, incubation, marking, ranging till the very day of the fight, I am the one gaffing them.
Neroe Lee: What made you choose this type of business?
Lionel Darmon: I mesmerized by the beastly beauty these birds have; I was captured by their instinct to fight up to the last breath for honour and supremacy.
Neroe Lee: Does your farm help the community where?
Lionel Darmon: We do help a lot, aside from my farm hands having a salary I see to it that I also do some love drive once in a while
Neroe Lee: Have you ever turned down a client?
Lionel Darmon: I never did even how tempting it is to shut doors on some nuisance buyers.
Neroe Lee: What's your best performing bloodlines, and how would you describe its ability?
Lionel Darmon: The white Kelso, primarily when bred to Melsims hatch, produces offspring that are very clever. Where 9 out of 10 they would take the 1st buckle clean maiming their foe in one flight. They are also dead game possibly because of the hatch infusion. Finally, I would say this cross can fight on-air or the ground in short notice.
Neroe Lee: What supplements or enhancers do you use during the keep?
Lionel Darmon: During the keep, I give some electrolytes and vitamin b12. I keep my conditioning very simple since I do rely heavily on my bloodlines and not the common belief that supplements make a top cock win. When in fact more roosters become less impressive after giving a bunch of unnecessary supplements.
Neroe Lee: Is Breeding gamefowl a good business?
Lionel Darmon: Yes, it is good business. If you have resources to invest and time to spend gamefowls are prized warriors, they do need lots of time, unlike poultry's that only require feed.
Neroe Lee: How do you prevent diseases on your farm?
Lionel Darmon: I complete all vaccinations, most breeders would do so, but they would never care to give booster shots and this what separates me from others.
So far, joining the World Slasher Cup was by far my no.1 achievement not because I won the crown but because I have learnt from it so much.
Neroe Lee: What is your strategy on recording your fowls, and how important is it?
Lionel Darmon: Very important. I'll make sure I am on the loading day (Incubator) to their hatching ours until each one has their specific marking. All produced need to be well monitored and recorded, so it's easy to trace the bloodline combination either that need to be repeated or discarded.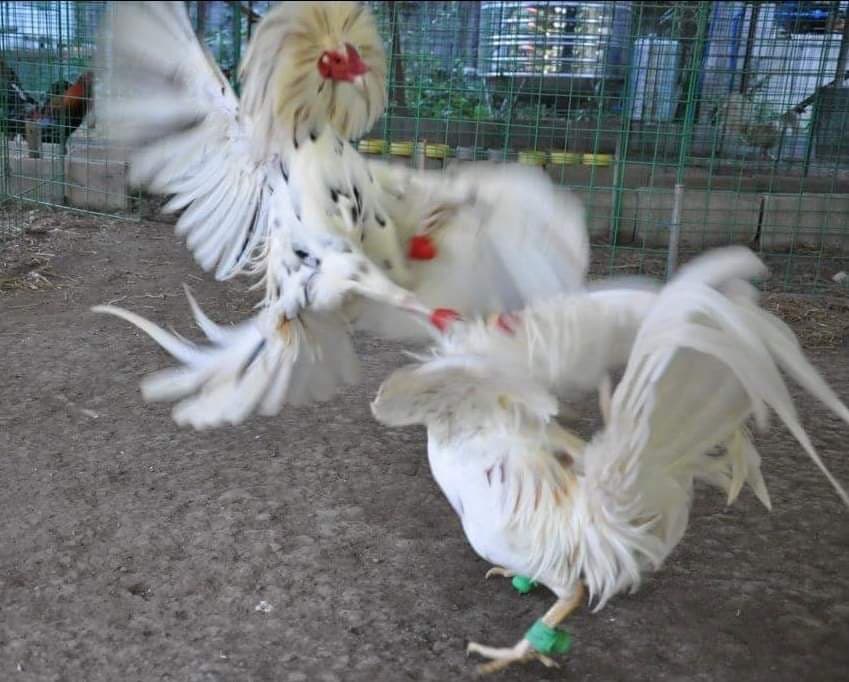 Neroe Lee: What's the size of your farm?
Lionel Darmon: One hectare, but I am looking to expand soon.
Neroe Lee: What are your achievements so far?
Lionel Darmon: I have several Championship locally. So far, joining the World Slasher Cup was by far my no.1 achievement not because I won the crown but because I have learnt from it so much. Today my bloodline is tailored for the long knife. I am confident with my conditioning method until the fight day that I can hold their point and win the fight.
Neroe Lee: What's the negative side of a gamefowl breeder?
Lionel Darmon: Gamefowl breeding demands time in my simple understanding.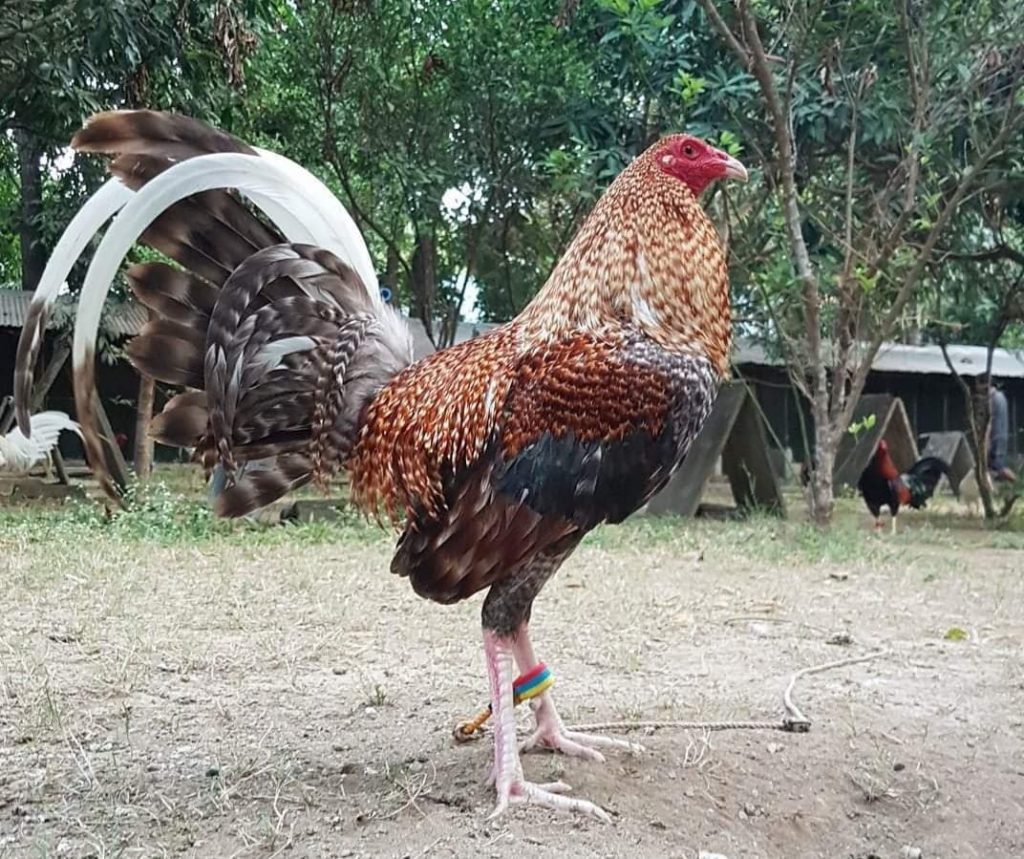 Neroe Lee: At the end of 2019, what would you have hoped to achieve?
Lionel Darmon: Audaciously to win the prestigious event of world pit Master and world slasher and why not Bakbakan and Digmaan.
Neroe Lee: If you had one piece of advice to someone just starting, what would it be?
Lionel Darmon: Be patient, invest in your breeding material get the best material you can because you can't have the best without spending. If you buy a material don't negotiate the price to the Breeder I believe that is disrespectful since everything has a price.
Neroe Lee: Message to Purebred warrior magazine
Lionel Darmon: I want to thank the team for audaciously putting up such an excellent quality magazine. Which proudly I am in the history book for one of the few you have chosen to feature. Hats off to the team and all enthusiasts in the world let us subscribe to show our support!
---
Disclaimer
Purebred Warrior reserves the right to accept or refuse materials for publication or advertising.
Perspectives expressed by the authors and contributors do not necessarily reflect the opinion of Purebred Warrior. No materials may be reposted or reprinted from this website without obtaining prior written consent from the publisher.
Facts contained in the articles refer only to circumstances when the sport of cockfighting was still legal in the United States. Articles were written with the purpose of recognizing a past American cultural heritage.
No game fowls will be sent to countries where cockfighting is illegal.
Please take note that cockfighting is legal in the Philippines. It is your responsibility to assess whether or not cockfighting is legal in the country where you stay.