Bernandino Tacoy
BGT Ormoc Golden Warrior Gamefarm
The world is evolving into digital and change is the only constant thing in this world, I would say it is a big help for the industry as a whole for its continuity in the future.
Thumbs up to this very informative on line sabong magazine the sabong world should know and they will surely get lot of ideas on game fowl bloodlines .. more power to the makers..
---
Arthur Contreras
el Chicano Gamefarm
I'm grateful for the magazine that's been out there and has been positive showing all the good things about the cocker, the breeding and you know what it takes to be a rooster man, I just think that this magazine is the future and I think what Jim is doing as well its for the future and finally I think that all the information out there and finally we're getting the positive feedback that we need out there instead of all the negative and so that we can educate the people and teach the people what this chicken business is all about and if there's anything that has to do with anything and being positive on the sport I'll sure I will be a part of it
---
Michael Terry
TERRY WHITEHACKLE FARM AND
President of the KYGBA Kentucky Game Fowl Breeders Association
I think it is a very positive and resourceful outlet for information. I always enjoy the information given from other breeders.
Enjoy your time with your birds and always be thankful for the opportunity we have to raise them.
---
Mayor Neil Lizares
BNL GAMEFARM
Yes, I believe digital media is a great way to have a broader reach in terms of readership and exposure. It's an effective way to engage breeders, fans and aspiring breeders to share best practices and learn different methods in breeding and bloodlines. Honoured to be part of this feature and in your advocacy. I wish you the best of luck and more success.
---
Dave Solidarios
Paragon gamefarm
For me, this magazine is very important because firstly, it is an online digital magazine whereby just a touch of a button you can read a lot of information anywhere, anytime and most of all the insights and interviews around the globe are the elites of this industry. It is indeed a big help.
---
Mario Maldonado
apv gun club gamefarm
You have great people on here giving out amazing information that I would kill as a young cocker starting out!
---
Anthony Bug
lumbeeboy gamefarm
Yes, it's a great source of information and recognition of people who are dedicated to this sport. Always something interesting to read and see, not to mention the live videos.
---
Lionel Darmon
prestige gamefarm
I want to thank the team for audaciously putting up such a very good quality magazine of which proudly I am in the history book for one of the few you have chosen to feature. Hats off to the team and to all enthusiasts in the world let us subscribe to show our support!
---
Jonas Barnett
Bruce barnett gamefarm
I think it is awesome what you are doing getting peoples stories out there and in today's world, everything is online and digital. I look forward to seeing the article and many more different gamefowl breeders in the months and years to come. God Bless and Thank you for considering me for your magazine.
---
Henry Becca Atienza
hb red braveheart gamefarm
Purebred warrior magazine was indeed a great help in this industry, every breeder is now just one touch and just a click away, it connects breeders especially now that we are facing a pandemic, so in behalf on my family and HB Red Braveheart Gamefarm, salute to Purebred Warrior Team and keep up the good work and more power. Purebred warrior magazine was indeed a great help in this industry, every breeder is now just one touch and just a click away, it connects breeders especially now that we are facing a pandemic, so in behalf on my family and HB Red Braveheart Gamefarm, salute to Purebred Warrior Team and keep up the good work and more power.
---
Oliver Osorio
A huge help for breeders like me who gets the chance to share our triumph's and struggles. Our journey never ends and the best way we could learn is from listening to others since they might have already walked the path that is now in front of us.
---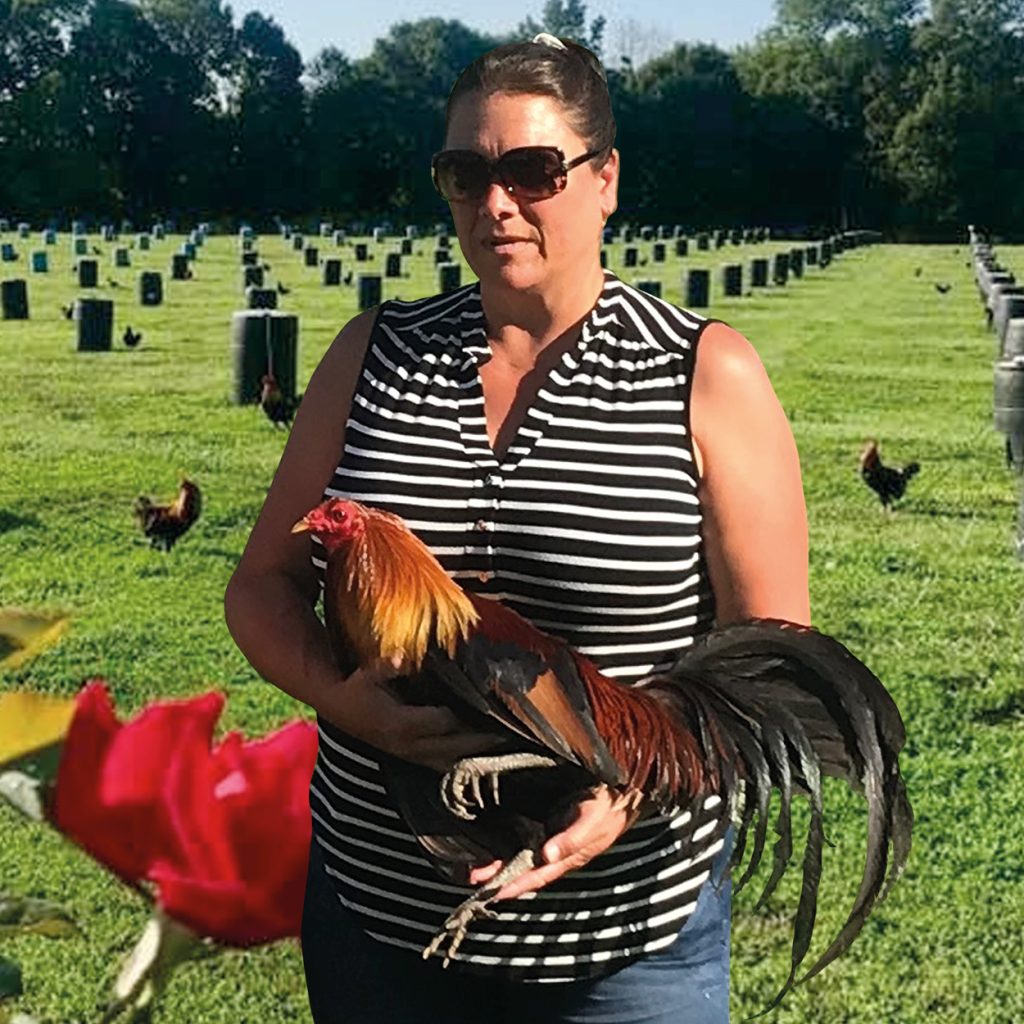 Tammy Shive-Ayala
green river gamefarm
Oh definitely, I think the more people that you expose to the industry, the more options customers have a better view of the industry.
---
Adrian Horigue
spartan marauder gameyard
Well this magazine is amazing and the greatest. Never thought that I'd be under the radar of a magazine. For that act alone tells me they're revolutionizing the industry in recognizing not just well know breeders but potential rising breeders as well. Giving us credit to our hard work and recognition. This is actually the first magazine I heard of giving us the backyard breeders a chance to be heard. To be known and to be noticed. An awesome way to have people like me exposure. I was once interviewed by Sagupaan but it was for a short clip and be part in one of their tv segments. I or my backyard farm will only be known from a brief moment. Wherein this magazine, I will be known for the books… Deeply appreciate the opportunity. Being featured in this magazine proves that hard work does pay off. Hats off and salute to Purebred Warrior Magazine.
---
Cyndel Robinson
Boneyard gamefarm
I think Purebred Warrior is an awesome magazine, it's got lots of information for the cockers just starting out to the cockers that have been in the game a while. One of my favourite things about Purebred Warrior is a digital magazine where you can read it anywhere and anytime, it is perfect for on the go lifestyle. I also love the layout of it the way the pictures compliment the reading sections and the graphic design throughout the whole magazine is absolutely awesome.
---
Jeffrey Rongcales
Redstrains gamefarm
Definitely! Every tiny bit of information that can be acquired through online is very critical to learners like me. How much more if that information is compressed inside a magazine such as Purebred Warrior.
---
Dave Lao
riper badcat gamefarm
Your testimony to Purebred Warrior Magazine: Nice layouts, modern and Informative.
---
Nick Stephens
wood maker
This magazine has given us a new look into breeders, farms and sportsmen throughout the world, like we've never seen before. I find myself waiting a new issues, and can not wait for it to be released!!!
---
Crystal Vaughn
LITTLE CREEK FARM
Yes, all forms of media that showcase the hard work and dedication to this sport helps us here at.
---
Manuel Alfaro
manuel alfaro gamefarm
It's an asset to this community that features many great cockers, shines a light on their love and passion for this sport and filled with a lot of tips and information one can actually use and get results.